It would be best to choose a special crate for the puppy, not the same as for the adult dog. It must be safe and suitable for training.
In this article, I have written a short buyer's guide and review of the best dog crates for puppies. It will help you make the right choice.
What type of crate is best for a puppy?
A crate for a puppy should have these features:
Chew-proof. Puppies are teething, so they chew everything. So choose materials that can't be easily chewed on.
Safe. Puppies that have not finished their crate training are more likely to try to get out of the crate. There should be no vulnerable places in the crate that the puppy can get through. The locks should be secure. Otherwise, any attempt to escape could lead to accidents.
Easy to clean. Your puppy can and will make the crate dirty. So think about how easy is it to clean? It's good to have a removable tray on the bottom.
Conclusion: sturdy plastic or heavy-duty metal crates are best for pups.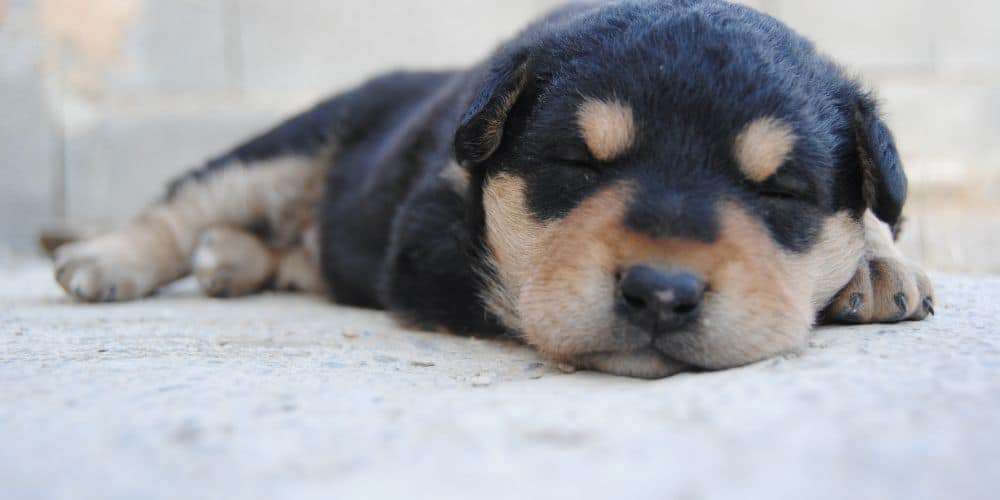 What kennels are NOT suitable for pups? Soft crates are not ideal because dogs can easily tear them apart. Using a wire dog crate is debatable, as paws, teeth, and claws often get stuck in the bars.
Top 6 crates for pups
Based on the parameters listed above, I have chosen some of the best crates for puppy training. Of course, you can also buy similar ones.
Premium choice – Diggs Revol Dog Crate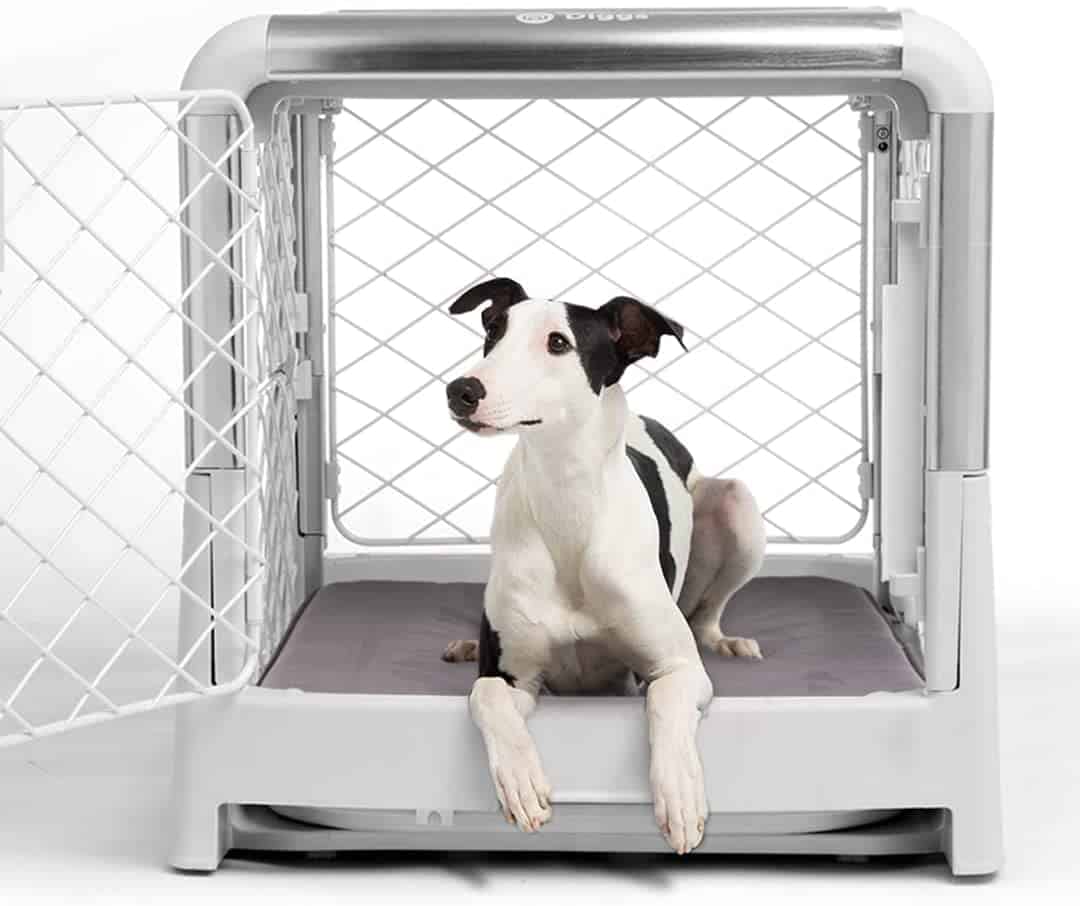 This wire-plastic dog crate is safer than a full wire crate. It is made of quality materials – high-grade aluminum, steel mesh wire, and reinforced plastic.
---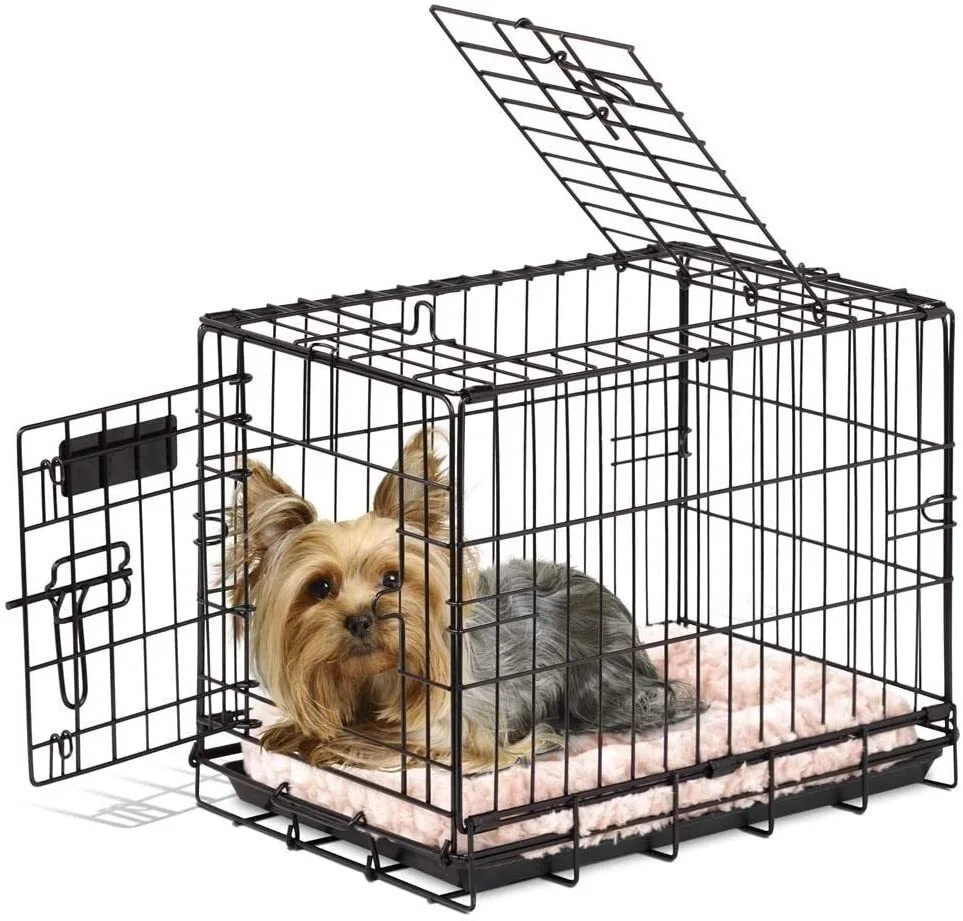 If you want exactly a wire crate for your puppy, you should prefer durable products made of quality materials. These are the characteristics of the Petmate Navigator crate.
If you have a wire crate, I recommend using bumpers. It protects your dog from accidentally getting caught in the bars.
---
The best crate for large, active pups – Snimoy Heavy Duty Dog Crate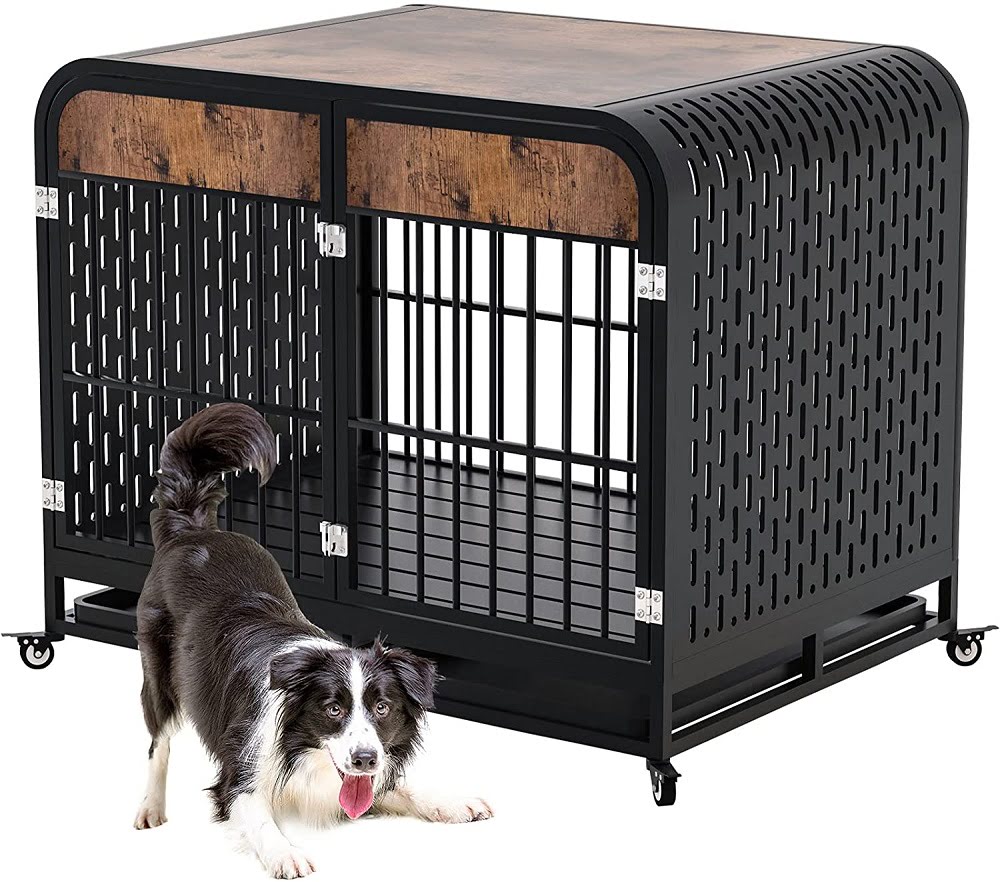 If you have a very active, large puppy or your pet is trying to get out of the crate in every way, then try the Snimoy Heavy Duty Dog Crate.
---
Best value – Pet Gear Dog Crate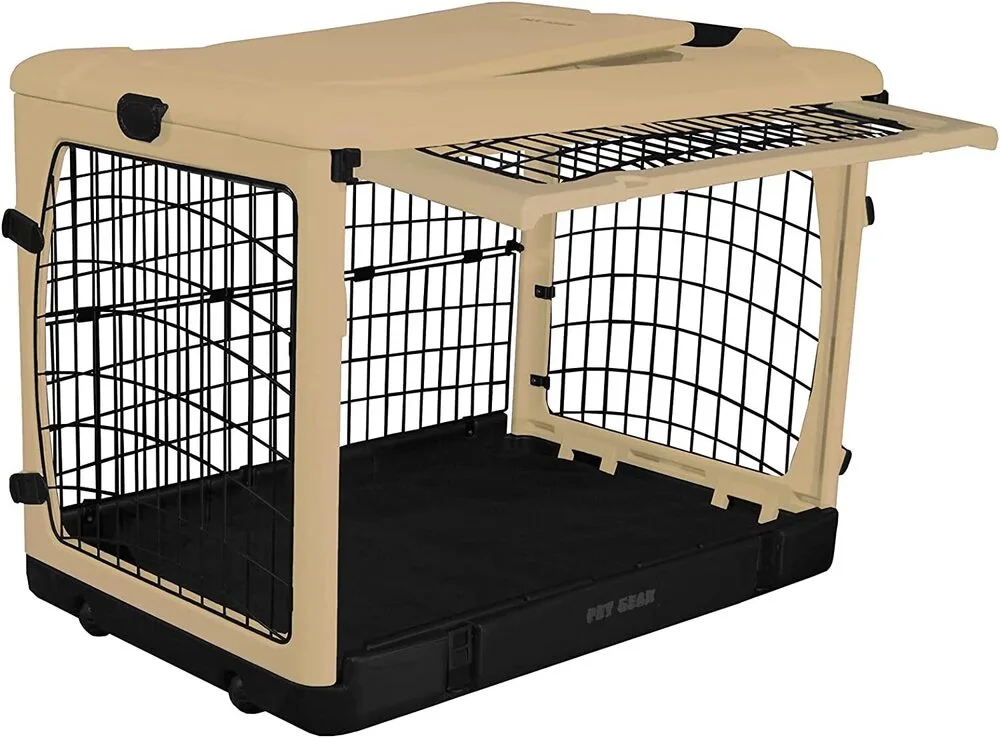 It is an inexpensive analog of the Diggs Revol folding crate. It too is made of wire and plastic.
---
Petmate Ultra Vari Kennel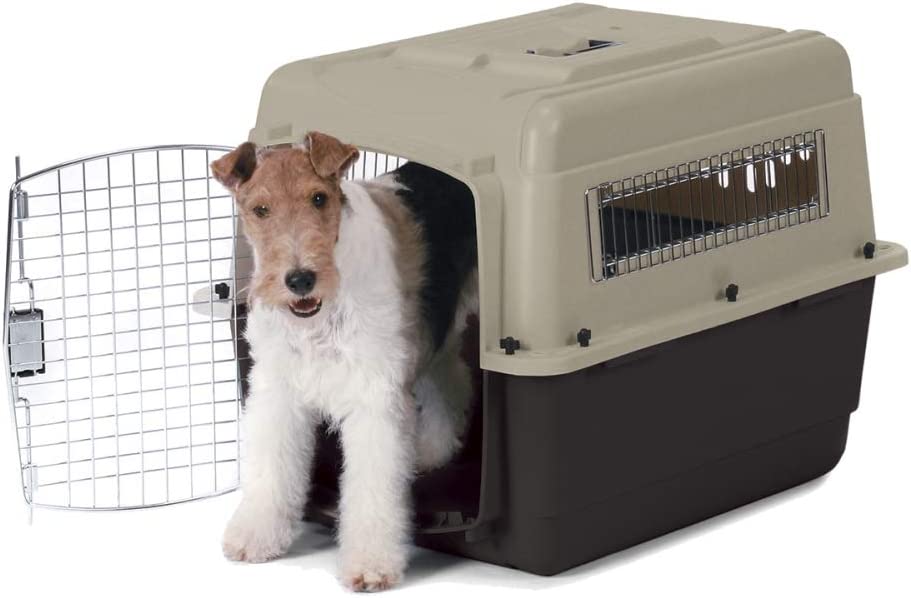 You can use crates that are designed for airplane transportation. Some dogs like closed kennels even better than open ones because they feel safer inside.
---
Ferplast Atlas Vehicle SUV Dog Crate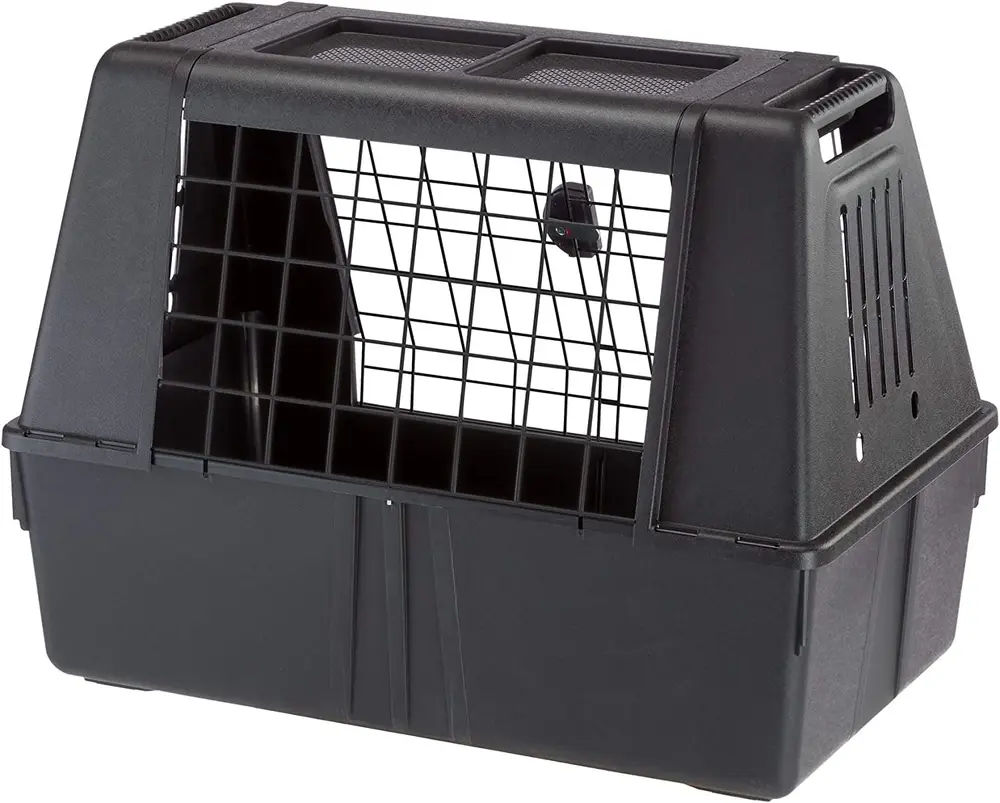 Although this crate is primarily designed for transporting dogs in the car, I think it would work well for keeping a puppy.
---
What is the right crate size for puppies?
The crate should be big enough for your dog to sit, stand and turn around freely. But don't choose a very large crate. If there's too much space, the puppy may be able to make a toilet in one of the corners.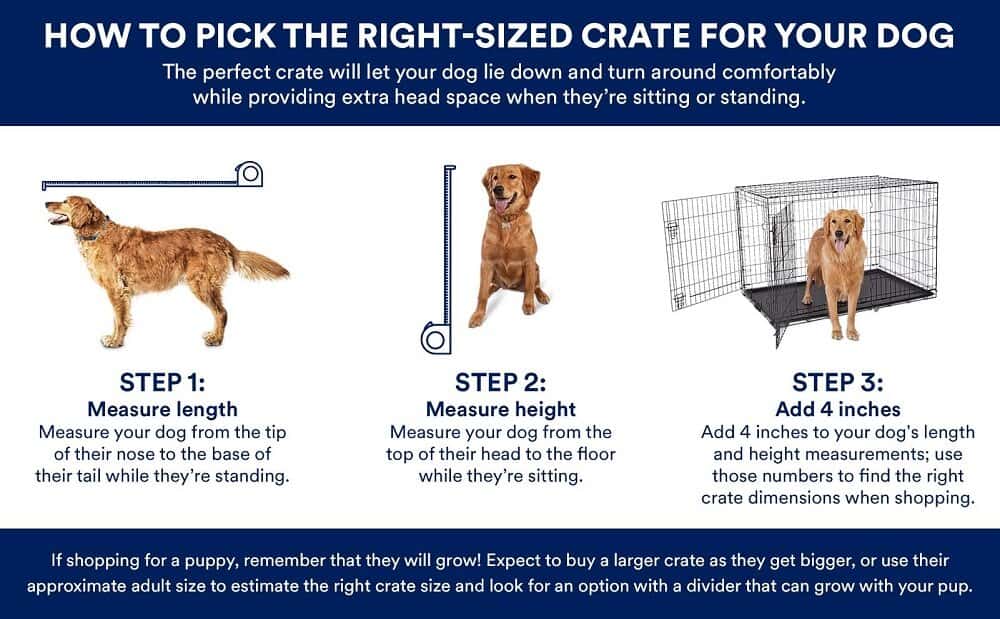 Since your puppy will be growing, you can buy a larger crate. Some models have a divider that allows you to change the size of the crate. You'll be able to separate the smaller part right away, and when your puppy gets older, remove the divider.
It's important to understand WHY you need a crate. It is a tool to train your puppy, to get it used to sleeping and resting alone. We don't use it as a playpen, where puppies are usually kept for a long time.
---
Save this article on Pinterest so you don't lose it!
What should I put into my puppy crate?
You don't need to put anything in the crate at night because the puppy will be distracted, not sleep. And during the day, try to make this place as attractive as possible for the puppy.
Put sturdy chew toys or toys with treats. I recommend reading my article on the best crate toys.
Also, put a bowl of food. When the puppy eats in the crate, it will get positive associations with that place. It should be done during crate training and also later on if you need to leave the dog alone for a long time.
To ensure that the puppy sleeps comfortably in its den, put chew-proof crate pads inside. When your puppy gets older and stops chewing on things, you can use a soft bed.
Do I need to put pee pads in my puppy's crate? No, you should not train your puppy to pee in the crate. Instead, put pee pads in a playpen or other place where the puppy stays for a long time. You have to be vigilant because puppies can chew on the pee pads and choke on a piece.
Conclusions
Look for a safe, chew-resistant, and easy-to-clean crate for your puppy, like Diggs Revol Dog Crate or Petmate Navigator Pet Carrier.
One more thing. Some dogs are more like open crates. Others like secluded, enclosed shelters. So, most likely, you'll have to change several crates before you find the perfect one that your pet will love.
Latest posts by Anastasia
(see all)