Before you pick up your new puppy, you need to prepare and buy everything for it. If this is your first experience, you may have no idea what things do you need for a new puppy? So I've put together this checklist to help you choose the right things for your new furry friend. And you'll find a printable checklist at the end.
Essential things you need for a puppy
Below I have listed puppy must-haves things to buy before a puppy comes into the house. I also wrote some recommendations on how to choose the right stuff.
1. Food 🍗
A sudden change in your dog's diet can cause digestive problems. That's why it's advisable to feed your puppy the food he used to eat for the first time.
Ask the breeder what kind of food he fed the puppy, and buy this food for at least 3-5 days. Then you can gradually add another food. It can be any well-balanced puppy food available.
 You may find it helpful to know how to properly feed your puppy.
If you're looking for good dog food, I recommend checking out Chippin. It is made from natural products and recipes are developed under the guidance of veterinarians. Check out their menu.
2. Bowl 🥣
Get two bowls for your puppy: one for food and one for water. It is better to choose a bowl made of stainless steel, as they are the most durable. Cheap plastic can be dangerous for the puppy and is also less durable.
It is better to take a bowl with a rubberized bottom, which will not slip on the floor.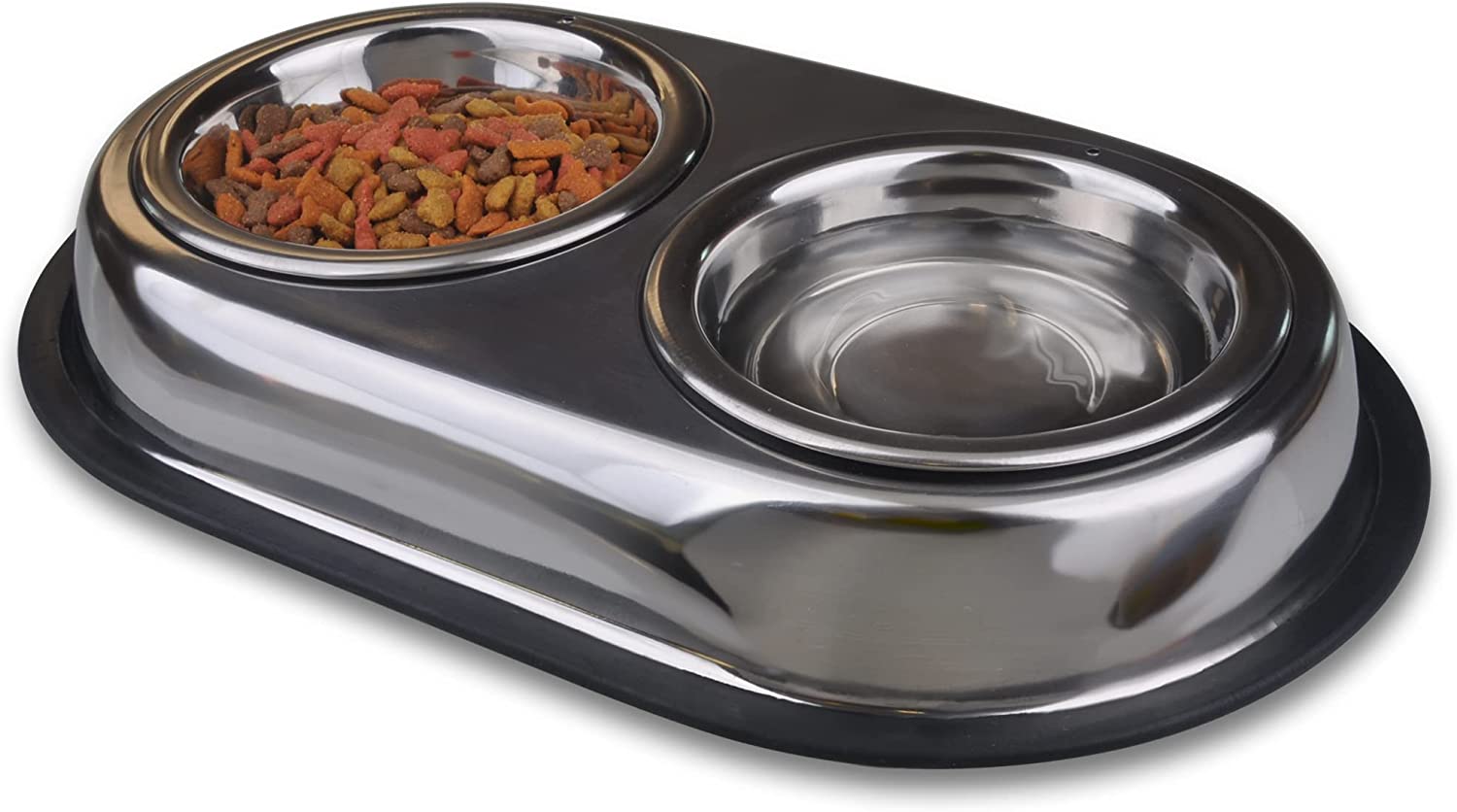 In addition to the material, you should also pay attention to the shape of the bowl. For example, it is better to buy deep cone-shaped cups for dogs with long ears (e.g., spaniels, bassets, setters).
3. Bed 🛌
For the smallest puppies, it is better to buy a simple mat instead of a soft bed. It will be safer and more practical. And after 6-8 months you can buy a regular bed. My review of the best puppy beds will help you make your choice.
Last update on 2023-03-20 / Affiliate links / Images from Amazon Product Advertising API
4. Pee pads
While your puppy is too young to be taken outside, you should train him to pee in a certain place — for example, use pee pads or a dog toilet.
Additionally, I would buy a pooper scooper to clean the poop right away.
5. Collar and tag
A collar, harness, and leash are essential items, even if you're not going out for walks with your pet from the first days. Get him used to the harness as soon as he arrives home.
A collar is necessary to identify your pet on the street and attach a personalized name tag. The tag will help you find your puppy if he gets lost.
How big should the collar be? Two fingers should fit under the collar. But, of course, you will need to change it as the puppy grows.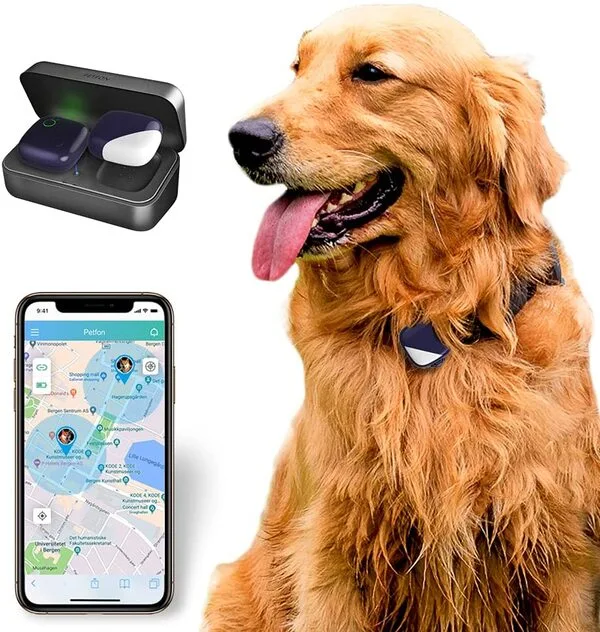 6. Harness and leash 🐕‍🦺
It is better to control your dog with a leash when you walk. You'll teach your puppy discipline and keep him out of danger.
In the past, dog owners attached the leash to the collar. But now, almost everyone has switched to harnesses that don't squeeze the dog's neck.
And one more tip. Many people like the retractable leashes, but dog training experts don't recommend buying them. Retractable leashes encourage the dog to pull forward. Unfortunately, they can also cause choking.
Last update on 2023-03-20 / Affiliate links / Images from Amazon Product Advertising API
7. Toys 🏀
Puppies are like children. Therefore, they need toys for the best development. Also, the puppy needs to chew something; otherwise, he may switch his attention to your shoes and furniture.
Puppy toys should be not too hard, chew-resistant, and safe, meaning they're made of safe materials.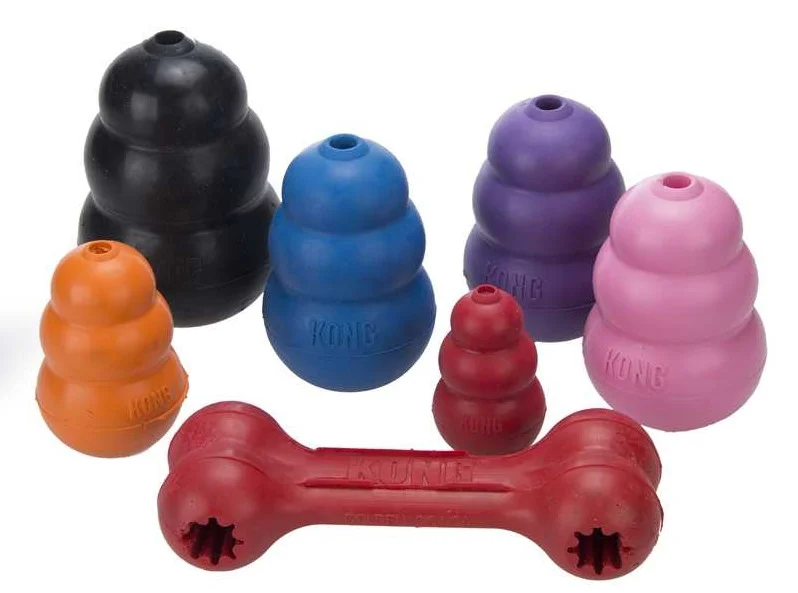 Pay attention to food dispensing dog toys such as Kong. You can stuff a treat inside, and then the puppy will be busy with his toy for a long time.
8. Carrier 👜
You need the carrier to take your puppy to the vet or travel.
Also, instead of a carrier, you can buy a special crate. It can be used in the house as a cozy den for the puppy. And in general, there are many other advantages of cage training. To find out which crates are suitable for puppies, read my review.
Last update on 2023-03-20 / Affiliate links / Images from Amazon Product Advertising API
9. Poop bags
Don't forget these things when you go for a walk. It's handy to have a roll of bags with a dispenser, like this one:
10. Pet Care Items 🧼
To keep your puppy healthy, groomed, and beautiful, you will need some pet care items:
nail scissors;
puppy shampoo;
hairbrush. Choose a comb depending on the length of your pet's hair. Long-haired dogs need brushes to remove tangles and perhaps a brush to comb out the undercoat.
Save this article on Pinterest so you don't lose it!
Extra stuff for your puppy
There are also a few things that aren't essentials but may still come in handy:
Puppy playpen. To keep your puppy safe, you need to fence off a space in the house for him. You can use a playpen to do this. I already wrote about how to set up a puppy playpen. An alternative is to have a separate room for the puppy with a dog gate.
Treats. Experts recommend starting puppy training from 8 weeks of age. And you'll need different treats for training. You may have to try different treats before finding one that your fur baby likes.
Carpet cleaner and enzyme spray for accidents. What can I say? You'll probably need these things until your puppy grows up.
A food storage box to conveniently store dog food.
A special toothbrush and toothpaste for puppies. If your puppy is 6 months old or older, its permanent teeth are already starting to grow. Time to start brushing his teeth to keep his mouth odor-free and free of parasites.
You can also install a camera in your dog's room to keep an eye on your puppy when you're away. I would like to recommend the PETCUBE BITES 2 LITE camera. With this camera, you can even talk to your pet and treat him.
So that's it. If you think I forgot something, post it in the comments!
Puppy starter kit
In online stores, you can find kits that include the things you need for a puppy (but not all). So on the one hand, it's convenient, but on the other hand, I think it's better to pick up each item separately.
Here are a few puppy starter kits to give you an idea of what I'm talking about:
Last update on 2023-03-20 / Affiliate links / Images from Amazon Product Advertising API
Last update on 2023-03-20 / Affiliate links / Images from Amazon Product Advertising API
Printable new puppy checklist
As promised, I made a handy printable puppy checklist for you: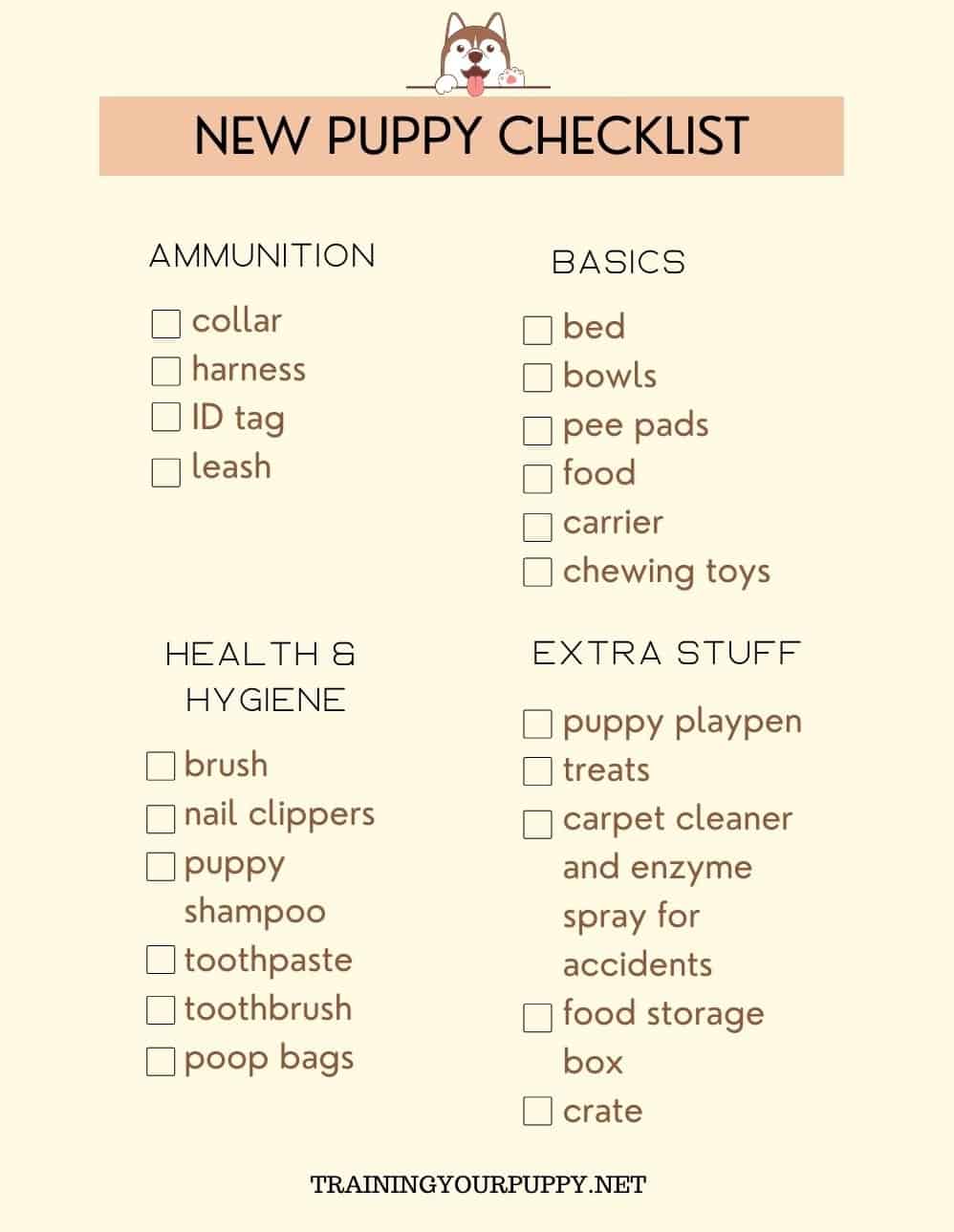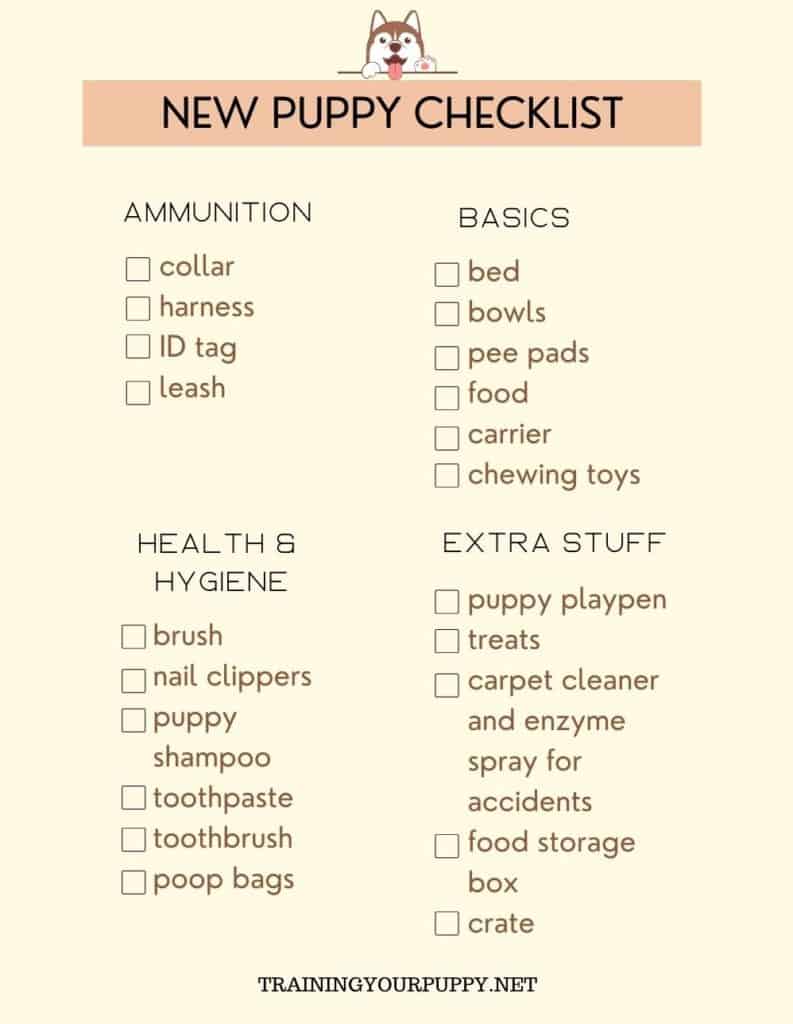 Save it to Pinterest.
Bottom line
If you're going to get a puppy, you need to prepare for it and buy all the things you need:
food;
a dog bed or mat;
a leash, collar, and harness;
carrier or a crate;
toys (2-3 pcs.);
pee pads;
poop bags;
food and water bowls;
grooming products (shampoo, comb, nail clippers).
Keep a New puppy checklist, so you don't forget anything.
Latest posts by Anastasia
(see all)